Welcome to
St. Francis
Animal Hospital
Care, compassion and commitment. At St. Francis Animal Hospital,
we treat your pets like the valued family members they are.
4624 Harrison Rd, Fredericksburg, VA 22408  |  (540) 891-1275 | stfrancisanimalhosp@hotmail.com
Call Now
Request an Appointment
"Extremely professional process. Very knowledgeable and courteous staff. The vet was extremely patient and provided detailed explanations. I left with a complete understanding of my dogs' situation and what I was supposed to do and why."
"Brought my nearly 20 year old kitty Anna here for a check up. She was very stressed out as she doesn't handle things like this well. The care and understanding Dr Gonzalez and the staff showed to my baby was wonderful. I definitely will be using their services for my other cats too."
"My dog developed an eye problem. I promptly took him to St. Francis Animal Hospital. Everyone, from the reception desk, veterinarian assistant to the doctor, was responsive, caring and put me and my "baby" at ease. He was quickly diagnosed and treated, and he is now recovering nicely."
"All the nurses were very sweet and loved cuddling my babies, the vet herself was knowledgable and thorough...they gave me detailed estimates before any procedures, medicines or shots were dispensed. Very reasonably priced, especially when you take into account the high-quality service you're getting."
SEE OUR
ANNOUNCEMENTS
Scroll through to see what's going on at our clinic.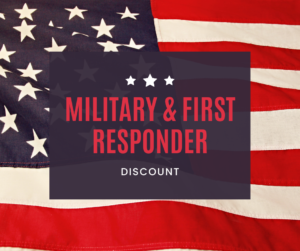 St. Francis Animal Hospital
4624 Harrison RD
Fredericksburg, Virginia 22408
Our Hours*
Monday: 8AM – 6PM
Tuesday: 8AM – 6PM
Wednesday: 8AM – 6PM
Thursday: 8AM – 6PM
Friday: 8AM – 6PM
Saturday: Closed
Sunday: Closed