Welcome to St. Francis Animal Hospital
Your local veterinarians in Fredericksburg.
At St. Francis Animal Hospital we know that pets aren't like family, they are family. That is why our doctors and staff are committed to providing only the most compassionate care and advanced medical treatments to the pets of the greater Fredericksburg area.
Observing a fear-free approach to patient care, we provide comprehensive wellness and preventive programs, diagnostic testing, dentistry, surgery and acupuncture. To learn more about our services and to schedule an appointment, please contact us at 540-891-1275 or make an appointment today.
Languages Offered: English, Spanish, Sign Language
Contact us
Request an Appointment
Meet the Team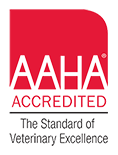 "Extremely professional process. Very knowledgeable and courteous staff. The vet was extremely patient and provided detailed explanations. I left with a complete understanding of my dogs' situation and what I was supposed to do and why."
"Brought my nearly 20 year old kitty Anna here for a check up. She was very stressed out as she doesn't handle things like this well. The care and understanding Dr Gonzalez and the staff showed to my baby was wonderful. I definitely will be using their services for my other cats too."
"My dog developed an eye problem. I promptly took him to St. Francis Animal Hospital. Everyone, from the reception desk, veterinarian assistant to the doctor, was responsive, caring and put me and my "baby" at ease. He was quickly diagnosed and treated, and he is now recovering nicely."
"All the nurses were very sweet and loved cuddling my babies, the vet herself was knowledgable and thorough...they gave me detailed estimates before any procedures, medicines or shots were dispensed. Very reasonably priced, especially when you take into account the high-quality service you're getting."